Aboriginal Artists in Action
Welcome to our Aboriginal Artists gallery. Here you will find images of many of the leading Aboriginal Artists doing what they do best...Painting their stories and producing some of the finest Aboriginal Art available anywhere in the world!
These images were taken in our Gallery in Kununurra in the magnificent Kimberley Region of Western Australia. Many of the artists work "in house" giving visitors to the gallery the opportunity to witness the creation of these beautiful artworks.
We hope you enjoy this insight into how the artists work and hopefully this will enhance your appreciation of this truly unique art movement.
Feel free to click on any of the photos to view a larger version that will pop up in a separate window.
Hover your cursor over the image for more details about that particular image.
Check back often as we will continuly be updating this photo gallery with new images!
You may also like to have a look at our Aboriginal Art Tube video section where we feature videos of the Aboriginal artists painting and talking about their artworks and life.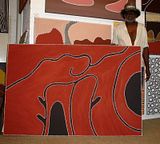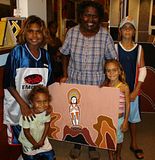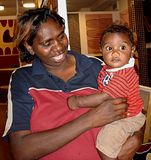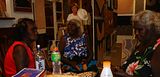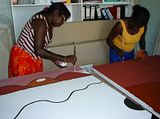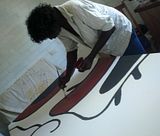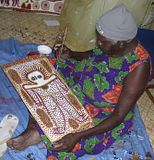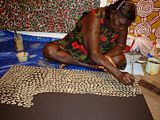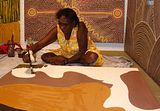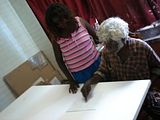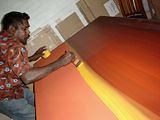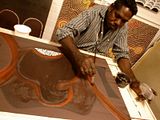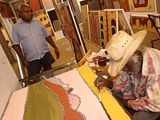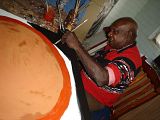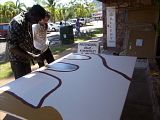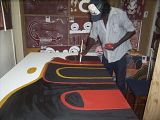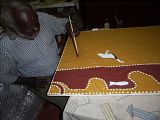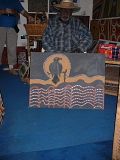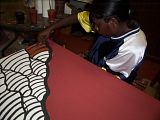 The Gallery Boss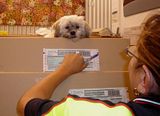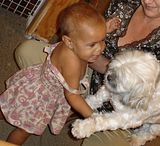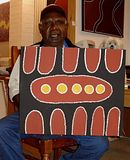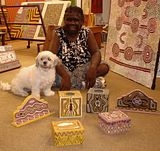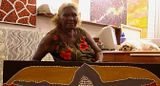 More Artists in Action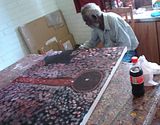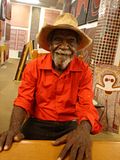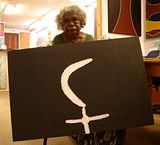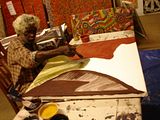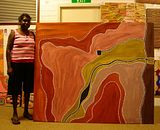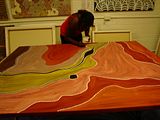 Churchill Cann
Churchill Cann inspecting the new second floor of our main gallery in Kununurra on 20 March 2007 (we are still trying to hang all the stock to be ready for our Season commencing soon in the East Kimberley.
Kimberley Artist Wins Major Art Award
Congratulations to Shirley Purdie, Chairperson of Warmun Community in the East Kimberley, on winning the prestigious Blake Prize for Religious Art (announced August 29th 2007) with her painting in traditional ochre medium depicting the Christian Stations of the Cross. A wonderful honour and well deserved, from a record number of over 500 entries.
Shirley Purdie (right) with her mother and fellow artist Madigan Thomas
Artlandish Aboriginal Art Gallery, 2007